Get Inspired With My Latest Case Studies
THE EXPONENTIAL REWARDS OF LEADERSHIP
LIFE IS NOT A DRESS REHEARSAL
Watch the 20+ Case Study Full Interviews
How Paulina created TOTAL financial freedom in the midst of a global economic crisis
How Raquel created a $1M+ yearly revenue working 15 hours per week!
How Caitlin launched her business and became a top 5% earner in six months.
How Margaret created a DREAM purpose-driven successful business that saves lives.
How Tere made more money in the last eight months than the previous eight years.
How Leigh scaled one of the largest Spas in the U.S. leading a team of 115 employees
How Soad turned her digital agency around in sixty days!
How Annemarie catapulted her business
How Staci landed a DREAM 6-figure job working from home
How Raquel's business broke every sales record and grew from 3-12 employees in 5 months!
How Amber survived cancer surgery to design her dream business, landing a 6-figure investor in 8-weeks!
How Edith reconnected with her soul, revamped her business and saved her marriage
How Tania transformed two businesses
How Angelica became a rockstar Realtor®
How Adrienne created an AMAZING online business
How Ale refueled her life
How Minela 5X her business!
How Laura re-defined her career, launching her business
How Luzma transformed her finances
How Erica replaced her income in two months!
How Lileith created more revenue & a success transition plan
How Jenny earned her freedom
How Ashley became a successful consultant
How Chrissy found her calling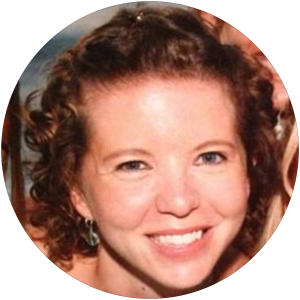 Working with Criz has been the most incredible gift I've ever given myself. It was scary, to commit to the money, and trust that he could actually deliver the results he promised and that changing my life would actually be possible.
His extended program is beyond anything you could even imagine as possible with the love, guidance, encouragement, leadership that Criz shares of himself and pour into his clients true lasting, sustainable change happens.
As a result of working with him, I have a vision, peace and a love for myself and life that I did not believe were possible… at least not possible for me.
I am 100% stronger more centered, clearer, grounded and hopeful.
The results I have experienced in my own life from amazing career opportunities, deeper more meaningful relationships with friends, family, and my children, to eliminating all the unnecessary drama and toxic relationships that no longer serve me. These changes are invaluable.
He will challenge you lovingly but directly in order to give you back to yourself.
His extended mentoring program is hard AND the most amazing, beautiful experience of a lifetime!
I'd say the biggest breakthrough is actually re-writing my entire life story.
I'm motivated, clear, and connected in a new way that I did not think was possible.
My experience of the world is different, things are happening….people are nicer, free stuff keeps showing up.
I am more connected to who I really and clear on who I am becoming. Living a life full of love and freedom.
To watch Criz cut through the B.S. that we all carry is amazing! He gives 200% of himself to his clients in helping them cut through their (my) limiting beliefs and take an honest look at the things that hold us back from being al that we truly are.
He continually holds me to my highest and doesn't let me get away with anything less than being who I really am, a leader with an open, clear heart, here to make a diffenrece in the lives of others.
If you're considering whether or not you want to work with him, stop thinking and just do it. The person buried deep inside of you has a chance to emerge.
Trust that it can happen and take the leap to reclaim yourself and your life.
P.S. As a therapist, I've wached Cristian countless times do beter therapy (and more effective) in a short amount of time than any therapist or training that I've learend throught the course of my career.
With immense gratitude,
Margaret G. PhD, LP
Owner – Blue Peak Consulting / Founder – Par 360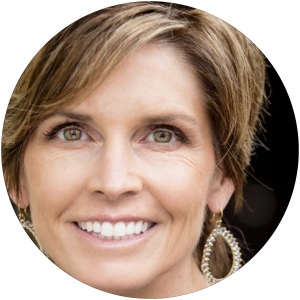 Wow! What a journey! I'm physically, mentally and emotionally exhausted but at the same time I feel like I'm lighter and have a clearer image of what I want, need and how to get there. I've taken off my fucking baggage and can't wait to take on this world not having to carry all that shit with me!
Criz and the women in the program have made me realize that I have the capacity to love and be loved. This has been such a loving and safe place. I feel that I can be honest with myself for the first time in my life!
I've realized that my family and experiences in the past have given me is actually a gift and this gift was buried in all my shit but has always been with me.
To be able to acknowledge this has been a game-changer for me. To wake up feeling lighter, open and with clarity is an UNBELIEVABLE feeling – One I never thought possible. But careful because you might actually find what you're looking for!!
Thank you Cristian, It has been a life-changing experience. Love being part of it. I can't wait to see what's next!
Kathy T. Founder and CEO InLieu. Co-Founder P.Terrys Burger Stand.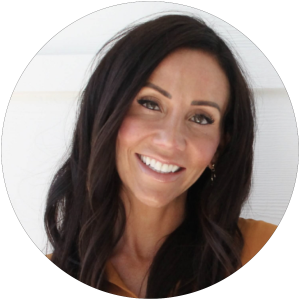 Criz, I feel extremely grateful for the opportunity I've had to connect with myself, with others and with God. When you're thinking about taking a leap of faith, trusting Criz and participating in his extended program and his workshop, JUST DO IT!
The scary things in life help us grow, the uncomfortable things help us to see more clearly, and sometimes the things we avoid doing are the very things that we need to force ourselves to do.
Through this program and this workshop, I've learned so many valuable tools to continue to navigate life as my best-self, tools to inspire and empower others, and most of all tools to be the amazing wife, mother, and influence that I was born to be!
I learned to see myself as others see me.
I learned to transform my focus in life.
I learned we all have stories we tell ourselves that paralyze us from experiencing the life that is possible for all of us.
I learned that everyone is enough and everyone is loveable if we allow ourselves to be loved.
If I were to summarize the workshop in a few sentences it would be:
It's like yoga for the mind, body, and soul. It's like coding a new computer program, and the ode is about living an incredible life that's right in front of you. And it's about other women who have incredible journeys ahead of them that you get to share a part of your life with.
I go to many seminars, read books, listen to podcasts, run, eat healthily, etc. But this was different and more empowering than anything I have done thus far in my entire life!
Love,
Leigh B
CEO and Founder of Amara Day Spa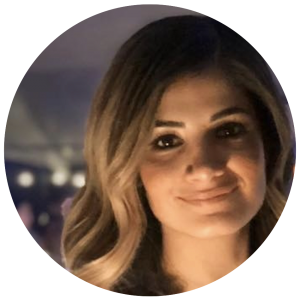 Criz I want to tell you that from the moment you appeared, I knew that my life would change forever. After we met, I cried tears of happiness because I felt that something incredibly great was about to happen.
The past six months we've worked together have been the best gift I have ever given to myself.
I feel happy and greateful for everything you've helped transform inside of me and in my business.
I feel full of energy! I feel like a rocket that's launching at hyper-speed, traveling to the inmensity of the universe.
I didn't know exactly what to expect at the Austin workshop and it truly suprised and deeply moved me to be able to share such intimate things without being judged.
It was amazing to to identify myself with other women entrepreneurs' stories and know that "I'm not the only one" and I loved how you helped us solve BIG problems.
I learned that nothing and no one can turn me off. I know that I'm capable of accomplishing what I set out to do.
I feel incredibly blessed to have my husband and my children next to me. I no longer feel like I'm ahead of them. Now the four of us are walking through life holding hands.
There is no price for the gratitude, happiness, and energy I feel.
Thank you for everything you do for me and without a doubt, I'm eternally grateful to life for having placed you in my path and helping me become better!
Thank you, thank you, thank you!
I love you.
Ilse T.
Founder – Terapia Térmica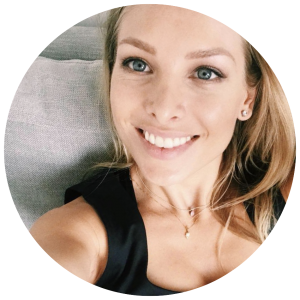 Criz, there's something so incredibly magical and healing in the work that you do and in particular in your workshops that I have never seen anywhere else.
It's really difficult to put into words how you've helped me to see (REALLY SEE) aspects of my life that I had never seen. How you've helped to dismantle a bomb in the most loving and effective way. I see the changes manifested in the most important areas of my life.
Without a doubt you've accompanied me en this process in other lives and I'm so HAPPY to have re-united in this life for you to kick my ass and help me remove all the shit I no longer need.
Criz thank you for walking me back home!
Victoria H.
Wellness Consultant and Founder – Amor a Mi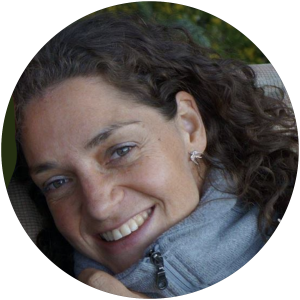 In the blink of an eye, in three days, through your workshop, everything changed.
In an environment of absolute respect and trust, where there is no judgment nor pretenses, together, six women guided by Criz ventured from the most honest and profound place of our being and connected with our inner world, our space of love and our true selves.
In between laughter and tears and many emotions, we opened forgotten spaces, we observed them, we dusted them off, we cleansed, solved them and let go what didn't allow us to shine.
We found our light, and in it our strength and joy. We honored the people we love, and we recognized and healed attitudes and actions that no longer served us. We left behind pain and resentment.
From that place, we broke down barriers and left behind many things we had been carrying along all our lives.
We re-interpreted our pace, our path, and our goals. We designed a life plan where it doesn't matter what road we take. We now have the certainty that things will be alright; where problems will only make us stronger and more powerful.
With a bouquet of love in our hands, we said goodbye, full of hope, happiness, security. We left feeling the inner sun that gives us strength and light every day so we can do anything in life from a place of compassion, peace and much, much love.
Thank you Criz!
Vanessa B.
International Event Producer & Consultant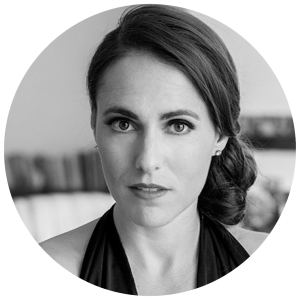 Criz, working with you has been one of the most important processes of my life!
You've helped me to put in very practical and tangible terms, things that I only knew in theory.
I've reconciled my relationship to money, with my mom, with my talents and with my "obstacles". You've helped me learn ways in which this life is a dance that is truly amazing to dance.
You are a true role-model for me.
You're INCREDIBLY smart and SUPER fast at articulating what our blind spots are. I feel we often tend to make our strengths stronger all the time when we're on our own. But working with Criz, I've been able to work on my weaknesses in a particular and tangible way.
I've strengthened my ability to decide what's truly best for me to focus on. Working with Criz is not only changing my reality out there but my perception and my experience about that reality. In fact, by changing my knowledge about my inner word I'm tangibly evolving my external reality!
With Criz' optimism and vision, I'm having a better experience about who I am. I finally recognize my worth and genuinely feel worthy.
I feel that you are and always will be part of my team. And that feeling of comaradery and companionship are some of the most beautiful human expressions there are.
I thank the teachers and the masters who have taught you. I thank your light, your mind, your goodness and your own process, as I marvel to see how effectively well you change women's lives and hence the world.
My profound gratitude.
My sincere admiration.
My trust.
My love, to you. Always.
Yuriria F.
Actor and Entrepreneur
Criz' Extended Mentoring Program has been an AMAZING experience! We all have shit we carry with us. We are not so different from one another. Sometimes we just need the right tools to unload all our shit. Other times we need to release all previous experiences to find ourselves.
Then Criz has an UNBELIEVABLE (and I mean this sincerely) way of finding the path through all the bullshit to overcome our heart. Each woman in the group not only experienced their own greater path to truth but experienced the path that the other women must take to find their own heart.
The emotion that we shared for one another creates such a powerful force that the safety in which you find your heart is LIFE-CHANGING!
How do you change your life? You stop making fucking excuses; you get on a plane, you see Criz and experience the most emotionally draining, life-transforming three days of your life! So you don't do it alone, you don't do it in the dark nor do it with doubt. You do it with all the love and support of yes, complete strangers who will wow you and overwhelm you and share every bit of love they have for you.
This program is for the weak, for the strong, for the brave. You will not be the same on the other side! Thank you Criz!
Kerri H.
Entrepreneur and Financial Advisor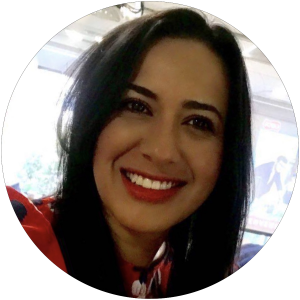 Criz, before your extended program I always felt like I had so many things I carried that I've finally been able to let go of! I used to feel like I had to be strong all the time and through this process, I've learned to be vulnerable and sensitive to my needs and others' needs.
I've learned that often I used to make a storm in a glass of water when I really have everything going on for me. I LOVE the way in which I can now connect with myself as well as the level of clarity that I have for the things I need to focus on.
Because of this, I'm a much stronger person. I also have a lot more confidence in me and my business.
Thank you Criz, for getting me to become the best version of me. I love you!
Nancy M.
CEO and Founder Live 13.5
My experience in Criz' extended program has helped me get back in touch with me, back to my center.
I received more clarity as to where I am and where I want to go. A much deeper sense of direction, vision, and purpose!
I've been able to let go of baggage that no longer serves who I want to be. I did so with gratitude and feel much lighter now.
I love myself more, I take better care of my needs (not only physical but also mind and soul.)
The workshop in Austin was three days of presence, conscience, awareness, awakening, learning, and absolute gratitude.
The gift of the presence of the people I met at the event will forever live in my heart. I'm eternally grateful for all the lessons we shared, their love and compassion.
At the core of my being, I've been reminded of how easy it is just to make a choice and live the way I want to live, with integrity.
I've gone from survival to thriving.
Thank you Criz! I have nothing but love and gratitude.
Natalia H.
Founder – Artesana del Bienestar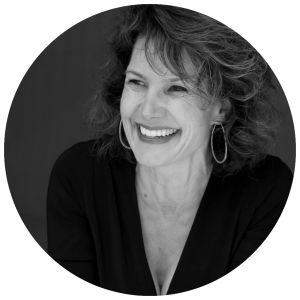 Criz, my experience working with you has been a recalibration of the truth of who I am. All of the other women's breakthroughs have spoken to me and catalized my own in one way or another.
I feel aligned and in integrity – ready to live with a high level of commitment and motivated to make the changes (in my time and energy management, in my anchor of integrity and alignment to "the way".) I feel excited to take my business, my personal relationships and the partner I desire to attact to the next level.
I trust myself to have the courage to be all that I'm capable of being in service and leadership and as a partner. I am neither "not enough" nor "too much."
I finally feel like I'm the perfect "coach" for the clients who need wha I have to offer. I now am the perfect partner for the man who is magnetized to my aligned/integrous radiance. No more hiding, no more settling.
I am so ready to put myself out there by working on the things that are out of my comfort zone in spite of fear, turning anxiety into excitement, working aligned in integrity.
Working with you has made me feel ready to put myself out there to be loved.
Thank you, Criz, from ALL the places witin me. My heart, my power center and my mind.
Love you to the moon and back!
Alana C.
Founder – Practical Alchemy by Alana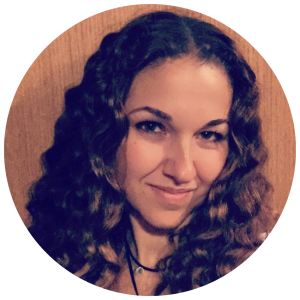 Every time I've attended one of your workshops it's been completely different. This time I've had a transformational and powerful insight. I finally understood why I act the way I do and why my big lie lived in me.
My biggest breakthrough was through one of the interactions you had with another one of my fellow women in the program. I also had an incredibly inspirational and practical the interview you did with Suzi on Friday.
This is a space where I can reconnect with my soul, my higher self not only through my mind but also through other women. It's so powerful to experience that you're not the only one that has problems and that you're not alone in the process.
Criz, thank you for being a channel and helping me open my heart and expand my consciousness.
In your previous workshop my life was transformed and this time everything is even more clear and solid.
I have a strong feeling that the changes that I'll make will positively disrupt many things in my life. I was so scared of making those changes, but now I'm more afraid of not making them!
Thank you for opening your heart, your home, your beautiful family and for being a channel and guide.
I adore you Criz!
Sonia R.
Founder – Efímera Eventos / Co-Owner – Decorology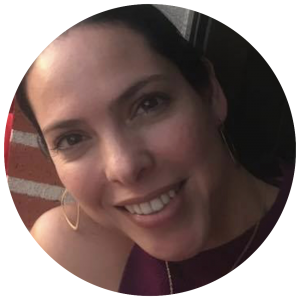 Criz, working with you has been the best opportunity to discover and connect with myself and other amazing women. I feel deeply connected and open to the opportunities that life gives me to create anything I choose.
This experience has allowed me to keep re-inventing myself and reconnect with that little girl inside of me who was guarded and protected from the world. I've now liberated her pain, her fears and healed that part of me that allows me to embrace my personality, my feelings, my femininity, my faith and myself as a whole.
Working with you has been an incredible and precious encounter where I've healed, learn to love myself again and truly enjoy who I am. I've fallen in love with me, and I'm excited to open myself without fear to everything amazing that is coming my way.
This is priceless. I feel prfoundly happy!
Thank you Criz.
Ale R.
Real Estate Broker / Owner – Bloom Realty Partners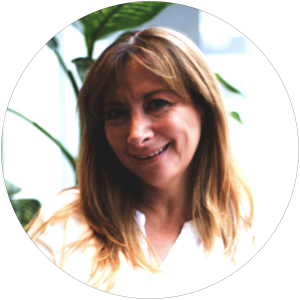 Criz' extended program is an INCREDIBLE experience of love, self-awareness, and food for your soul!
There is a different me "before" and "after" your workshop. I've had three days of self-reflection and guidance from you as I've faced my scariest demons and limiting beliefs. It sounds terrifying and it IS, but it's the only way to grow and overcome obstacles forever! It's a total whop-ass with absolute love!
I'm now ready to apply this in every area of my life. Thank you Criz for helping me raise my standards every single day!
Nili Ch.
Co-Founder Dirección Humana Y Asociados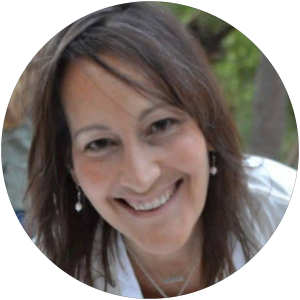 I want to write so much more but I hope this somehow expresses the level of gratitude I have for you and what you have done for me in the past few months and the past few days.
I find it extremely difficult to put my thoughts and feelings into words, but I am deeply grateful for Criz – for who he is and how he has shown up in my life! After working with Criz for several months, especially in person during the workshop, I feel like I'm looking at the world with new eyes! Like a vivid dream, he literally took us on several journeys through time, and I saw that there are people in life who need me but I need to show up for them – I also need to show up for me!
I have learned so much about myself.
Lifelong questions have been answered.
Misunderstanding, guilt, and pain have been replaced with understanding and purpose.
I've also witnessed other Criz' clients realize and let go of deep lifelong hurts in a matter of minutes. Through their experiences, I was also forever changed.
Criz has helped me let go of fear, self-judgement, and doubt to become the confident woman I was destined to be!
Criz is amazing! He is not just a business or life mentor, he is so much more. He truly cares and understands people – who we really are at our core, what motivates us, what terrifies us, what we truly want in life and why.
He knows how to pinpoint and uncover our deepest fears and beliefs, dissect them and address them head on. He will guide you and help you achieve clarity not only in your business but in so many aspects of your life.
Criz will push you so far out of your comfort zone and past your previously imagined limitations, but he does it out of purpose and genuine love. You can trust him with your heart (and with your credit card)! Working with Criz will change your life!
Kat C.
Raw Food Chef & Certified Holistic Health Coach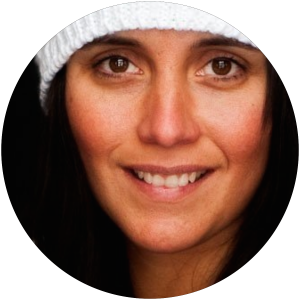 I want to share my experience with you but I'll be honest, I'm so overwhelmed that I'm not exactly sure where to start. I started working with you at the end of January. I hit a place in my life that I realized I have been trying for so long to do this alone and I didn't want to keep spinning my wheels and running on the same hamster wheel that I've been on for the last five plus years.
I wasn't sure if this would work, but I also asked myself what I had to lose? The worst I came up with is a little money. But if it worked, I knew I would gain so much more!
The financial piece scared me, as I'm sure you recall. I didn't feel like I had the money for it. Looking back, I realize this was just another one of my limiting beliefs but it wasn't even really about the money… it was more about investing in myself, or NOT investing in myself.
It was scary for me to have to actually put the work in. The first 8 weeks, I saw amazing differences in myself, the limiting beliefs I finally recognized and acknowledged, my mindset, and of course, it all starts with my physiology.
Fast forward to March when we talked about the extended program. I thought for sure the financial piece would paralyze me again. It didn't! That alone was a huge breakthrough. I saw the immense value in the first 8 weeks and I wasn't ready to be set free at that point. I knew by that point that the investment in myself would be worth it. And boy… it sure has!
The time in Austin alone was priceless!! If I had to sum it up in one word, it would be TRANSFORMATIONAL.
During those three days, I got to see myself for the asshole self that I could be. The needy girl who needed relationships to fulfill significance in my life. It was such an ah-ha moment when I realized that ultimately this is the reason I have had so many negative relationships in my life and how I'm looking to others for all the wrong things, and how I have blocked the good relationships from my life.
I realized how I've been stuck in "my story"… my shitty story. This has done nothing but hold me back. Stepping outside of the quicksand of my ego is now finally allowing me to move forward!
I also had breakthroughs that I was not expecting. I remember you telling us first thing on day one that we will all realize that we are there for reasons we don't even know. So very true! I had some sort of breakthrough with each of the 5 other women's stories. Perhaps things that I have suppressed or thought I had successfully conquered already. One of these being that I've always been proud of the challenges I've had to face as they have made me who I am. Although this is true… when it comes from a place of pride and ego, it's more of a fuck you world mentality versus forgiveness and being more heart centered.
Basically, I was able to re-write my story. How incredible is that!!?? It's SO incredible!!
I walked away from Austin with a soft and lighter heart, filled with even more gratitude and love than I even thought one person could feel.
I've actually felt like my heart will explode (from joy instead of pain).
People seem nicer, time feels like it's slowed down, challenges feel attainable and no longer impossible.
I have more freedom than I've felt in years.
Thank you for everything you've done to help me help myself. And thank you for also bringing other amazing and strong women into my life. I feel beyond blessed. I love being in my heart!
Amanda R.
Photographer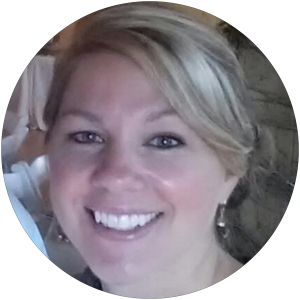 I'm still in shock by what happened this weekend in Austin. I see things around me much differently. Thank you!
This experience has been one coming for a long time. I never thought it would happen this way but it has been the hardest, most amazing, most enlightening, heartbreaking, eye-opening opportunity of my life!
I learned my truth. My whole truth. I found my heart again. I opened it. I embraced it and now I can share it. Thank you again Criz.
I would recommend this to anyone who's lost their way.
Criz has a special gift. He comes into your life, sees things you don't see and helps you get to a point where you can see you. Your truth.
If you're willing to put in the work, he'll be right there with you. Thank you Criz, thank you!
Jennifer L.
Strategic Consultant for New Managers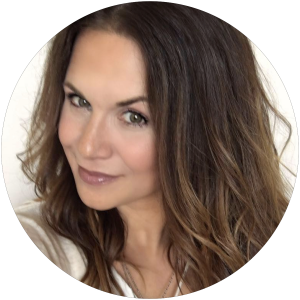 Criz' extended mentorship has transformed me! It saved my life!
I know that sounds dramatic, but the state I was living in before and now the state I'm in now..it saved me. I have felt a love and clarity that I've never experienced before.
I have a knowledge of self-love that I had no idea existed. I know that I will change the lives of others because of this experience. I went into this mentorship for business and I didn't realize how closed my heart was.
It took me the first part of my mentorship to stop judging myself and get to a place that I was ready to really be open, listen, and take action. When I did….fuck…I lived in my stories, lived in pain, and lived as victim unknowingly.
I also want to express that this experience has made me a much better parent!
Now, I'm not scared because I have the resources to help me navigate. The best part is I have no idea the impact this will make in my life because I now know what it is to LIVE now. I am a new woman, partner, and mother.
There is no price to place on what I just experienced. My heart is overfilled with gratitude for Criz and his gift.
Staci U.
Empowering teenage girls to live their truth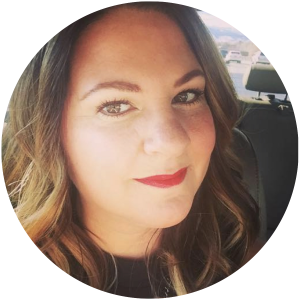 Cristián is magical! His extended mentoring program will forever change the course of my life!
You do the work, he guides/facilitates it and is with you every step of the journey. What a gift to leave his workshop knowing my purpose and the tools/support to help me continue. I am not a new person, I am the person I've always been meant to be. I also am so grateful for new bonding relationships with some amazing women I will never forget!
Thank you Cristián for helping me stop playing small and stepping up so I can live a fulfilled life, doing what I want and helping others as you helped me.
Shar G.
Marketing Director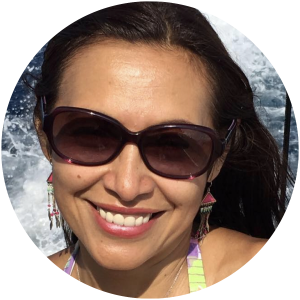 During these intense and amazing days, I found myself again!
I've found my core, my gifts, my energy, and my smile. I was able to experience the most wonderful journey by finding the wall that was stopping to recognize who I am and what I can do.
I now want to enjoy every day of my life because God created us to be happy. I decided to find joy and fun in every journey.
I wanted to work with Criz with one outcome: Break the walls that were stopping me to find my purpose and I totally did it!
I also found strength in every wonderful lady, who like me, came to confront their fears and conquer them! We shared our pains, our happiness. We celebrated our breakthroughs, and we have fun. Now we have the same wonderful memories.
Criz' extender mentorship program will change you! It will change your life!
Thank you Criz for pushing me. You are gifted and your purpose is a blessing for all of us! Love you!
Mirlay C.
Business Executive Empowering Venezuela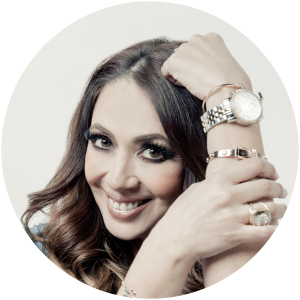 When I did the first part of the eight-week program, it was amazing to really know myself and learn valuable tools to improve my life. BUT with the Extended Mentoring Program and the Austin Workshop, everything changed massively! It has been TOTALLY ENLIGHTENING!!
Now I have more clarity of what I want in life, I'm more resourceful trusting my intuition because my heart is my compass. I'm taking actions based on the outcomes that I want to have and those erase the fears.
I feel like I have a lot of happy "homework" knowing that the outcome will be awesome and that I have someone that will accompany me in the journey. I'm also really grateful for having the chance to meet some incredible women that I feel like friends now.
Thanks Criz for helping us grow this way!
Raquel B
CEO and Founder – Petiva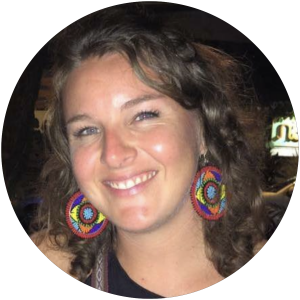 (Update Since Case Study)
Carving through the story, we convince ourselves is our "life story", Criz isolates key topics and uses clear consciousness to help us arrive at answers that challenge this story and breakthrough to new ground, new purpose, and a new appreciation for ourselves.
Following him through this process and all steps, trusting his guidance and allowing him to highlight what he has to, really works (know it's coming from 100% love). I found a gem of an answer that has unlocked a drive and purpose that I know will serve me forever. I experienced it.
Thanks Criz for taking your gift so seriously and therefore allowing me to find mine. I had to dig very deep to solve some deeply rooted beliefs to connect the dots. Behind me I could feel the power of incredible women, holding me up vibrationally. With their love and support, and fully trusting Criz, I stepped forward into a very scary place and answered the ultimate question that will change my life forever.
Thank god you do what you do Criz. You have not only saved my life with your program (literally as I was in a horrendous place when we first met) but you have gifted me true happiness through this workshop. There is no way I can thank you enough.
With gratitude,
Jenny H.
Marketing Consultant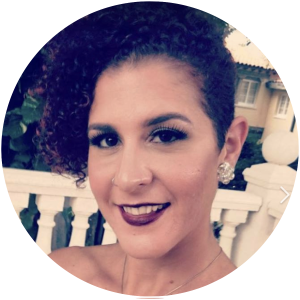 (Update Since Case Study)
If I thought talking to Criz face to face via our weekly meetings or Facetime calls was impactful, I can't even begin to describe the power of being in person in an intimate environment for two and a half days with him… no BS, no lies, all truth, compassion, and love. Add 9 other incredible women (albeit strangers) who have the same fears, struggles, challenges, hurt & pain and connecting so deeply & vulnerably in an intimate setting, you've got the perfect recipe for a kick-ass personal development experience.
The workshop from his extended mentoring opened a Pandora's box of so many deep, personal challenges relating back to my childhood I thought I had moved past but merely just scraped the surface of. Feeling safe to open up fucked up parts of yourself & seeing a piece of your deepest fears in all of the other women empowers you to open your heart to the bullshit lies you've been telling yourself for far too long.
It's almost as if the light bulb inside my heart that Criz has been trying to get me to turn on for MONTHS, but that I have been resisting, is FINALLY illuminated & I never want to turn it off. The journey from recognizing/understanding who I am/how I act as my worst self, the story I told myself long ago that has held me back from becoming worthy of having it all, understanding what needs to change/how I need to change it & what my new story to move forward with is along with guided meditations/visualizations is so powerful to understanding the root cause of my biggest fears & challenges in life.
Having an experience that focuses on the deep rooted issues you've been suppressing your entire life & not recognizing how they have in turn affected all of your beliefs about yourself and life helps you to start seeing what parts of yourself have to be healed & start the healing process so you can move forward, which in turn allows you to come home to your true authentic self once and for all.
The whole experience from the immersion, to catered lunches, beautiful group dinner the first night, the setting/location of the workshop all contributed to a fabulous time in Austin. I know my mentorship/friendship with Criz moving forward will be forever changed from this experience and for that, I am forever grateful.
I know his mentorship is something that I will do whatever it takes to continue having in my life as I progress forward toward the life of abundance I know I will have & deserve & I am honored to have Criz there every step of the way!
Adrienne G
Founder Amp Your AM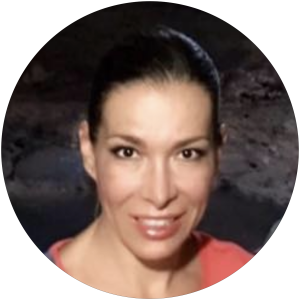 I'm so happy to be part of your extended mentoring program. At the Austin intensive, I unquestionably re-wrote my life's story! I had no idea what to expect, but even if I had imagined it, your workshop surpassed it a by a thousand times.
The workshop helped me have an enormous shift in my life. It made me reflect on the importance of doing everything with love, to open my heart and connect with it. Thanks to this, I lost the fear of expressing my feelings, and it's helped me arrive at the right dimension of my existence.
I want to thank you for all your help in guiding me through this ocean of emotions to be able to share the best of me.
Since our first conversation, I told you that you had an incredible energy that I could feel even through a Skype session all the way in Rome. I wasn't wrong, and I corroborated it in your workshop.
Thank you for sharing your gift and placing it in the hands of women who want to have a better life and conquer the world.
Marcela V.
Entrepreneur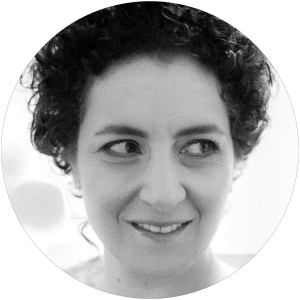 Your extended mentoring program and your Austin intensive have been an opportunity to dive deep into my heart, to realize I have what it takes to live the life of my dreams. It made me realize I've always had "it", even known it, but I've been too busy, disconnected, afraid and confused to live from that place.
The workshop unveiled the truth and gave me an unforgettable experience as well as the tools to never forget this.
I get closer, day by day to the dream while living in the dream.
Thank you so much!
Alejandra E.
CEO and Founder – Spanda Ayurveda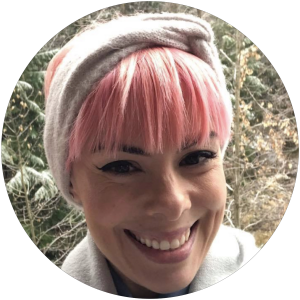 Criz' extended program is magic, pure magic!
It has given me a clearer (much more precise and brighter) vision of myself; it has allowed me to shed my old identity for a new, purer, bigger, stronger, joyous one: My true identity. My true value.
Then I take that, and I'm able to put it into action with what I do, knowing he's there to remind me of this vision of my true self.
That's Criz: Someone who is able to hold a grander vision of my higher self and remind me of it over and over.
The extended program is what helps me stay on course, true to that vision.
Sue V.
Entrepreneur/ Owner Una Luna Dos Lunas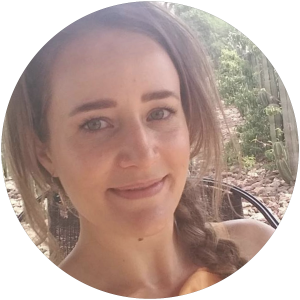 Criz is the best! Through his extended mentoring program he's helped me look at my limitations and let go of them go as well as transcend them!
He's helped me to reconnect with my true potential and has shown me exactly how to walk towards it. It's as if now I'm able to let go of the weight in my hot air balloon and I can finally lift off.
I feel incredibly connected to my heart. I recovered the excitement and vision I once had. I now hold this renewed direction for all the abundance and financial freedom I deserve as I give more, and more, and more of myself to others.
Brenda N.
Entrepreneur and Therapist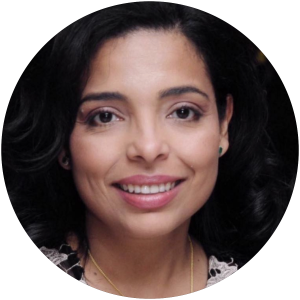 Criz, You are an example of what a true gentleman is.
You've listened to me capturing what is really going on inside my heart. You've helped me grow to a level of self-confidence and self-care I haven't experienced before.
You've helped me dig deep in my sould and find my true calling.
Thank you for showing such care, tenderness, and kindness as you push me to step completely out of my comfort zone.
Rina H.
Transformational Health Coach and Intuitive Healer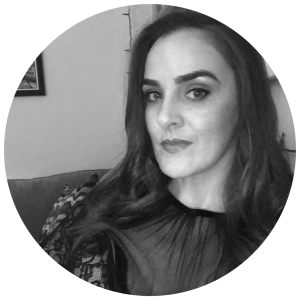 The phrase "safe space" gets used a lot these days and it is often not true. Perfect Mondays workshops are more than a safe space.
Being at Criz' workshops is like being in a safe vortex. It's an opportunity to connect with intelligent, strong, kind, glorious women, and one of these women is yourself.
Working with Criz is an opportunity to feel truly connect to a communuty and a family so you can see you are not alone. Each time I attend one of these workshops I open spaces I did not know existed within me.
It is by no means easy and you get what you put in. I am forever grateful for these moments in time that transform my life and wake me up to the woman that has always bee within me.
Thank you!
Megan O.
Entrepreneur In The Making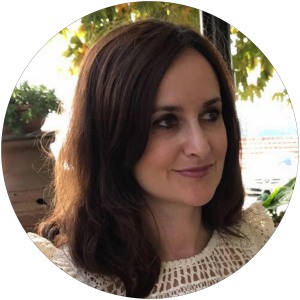 I was such an untrusting person I didn't even trust my intuition. I had a lot of fears. Thank God I said yes to working with Criz! He almost didn't work with me because I was so indecisive. In all areas of my life, it's been a blessing to have Criz' help and guidance.
I've never met anyone as warm, kind, and intuitive. Someone who always comes up with solutions to help me get through the most difficult times of my life. Even with my stubbornness, he persisted in showing me the light on the other side, the light that was always there for me to see. I was blind, I didn't think I deserved it or even knew it existed.
When I started seeing how my life, especially with work, completely changed for the better, so quickly, it was a matrix I had broken as I started to have better beliefs for my life. It was my choice. The only thing holding me back has been my beliefs. My intuition has always been there. I was too scared to listen to what my intuition was telling me.
I made up my mind very quickly to do the extended program. I didn't want to give up before more magic happened. I'm so truly blessed. I've had major breakthroughs since I've renewed and I've opened up to Criz about challenges that I didn't want anyone to know. He's been understanding, caring and has given me guidance every step of the way.
I just came back from a workshop in Austin. I can't describe in words the impact it's had on my life. It was an honor to meet Criz in person. He has a big heart and is here to give service to all of us. He wants us all to connect to our life purpose. It's becoming very clear to me. It's a journey, one step at a time.
This program is more than I ever expected. It's life changing, it's beyond words. If Criz' words resonated with you trust your intuition. He is the most real, genuine person I've ever met. He has a powerful gift. Criz I'm grateful to have met you.
Christina P.
Nuclear Medicine Technologist / Children Photographer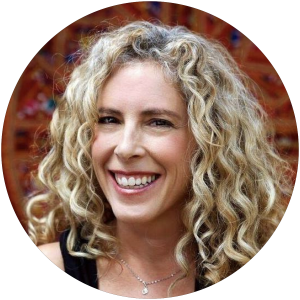 I had no idea how much your extended mentoring program and your workshop in Austin would change me. I was simply ready to make big shifts and changes. This past weekend has been laser-like guidance to change the "story".
I had ideas, analysis of my situation spinning on it, trying to find a solution. What I hadn't realized was the intensity of my choice in staying in a story and identity that kept me anchored down, where it was impossible to move away from.
This program has given me the possibility to free myself from that anchor and see things differently. Something that I wasn't sure was possible and still feels surreal.
The strong bong developed in the group was essential to feel the courage to go to hard places and get to a place of faith.
Criz, you ask really potent, penetrative questions that helped me change my story. You powerful guidance with powerful laser-like "cut-the-bullshit" approach literally rewired my brain. I have been freed from old, rusty, heavy anchors. I've been able to flip my story so it is fresh sea air, moving my sails forward.
Jen K.
Iyengar Yoga Instructor and Studio Owner